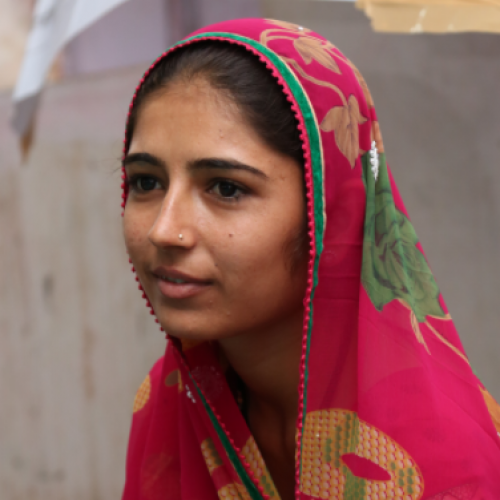 Veena was married off at just 16 years old. Getting married this young is illegal in India where she lives, but it is still very common.
Child marriage can have devastating effects on girls, including violence, exclusion from any control or decision making, early pregnancy and limited opportunities for employment. Due to her personal experience, Veena is passionate about ending child marriage. She was elected to her local council at 21. At the time, she had no experience of local government.
She attended The Hunger Project India's 4 day Women's Leadership Workshop specifically for elected women like her. She learned to be a powerful public speaker, an effective negotiator and a strategic leader for her community. She also learned how to lead and facilitate community discussion about child marriage, and how to stop it. As a result, Veena could see how she could use her influence as an elected member of her local council to stop other girls being married off at an early age. She led a local movement against child marriage, going door to door talking to people about how harmful and dangerous it is for girls. She faced harassment by the opposition who lost to her in the election.
They have even filed fictitious complaints to the government in attempts to undermine her work – but the claims were examined by government officials, and rejected. Veena used to be intimidated by these people, but she realised that she had to ignore their tactics in order to do her work. Ultimately, she was successful in getting the local council to pass a declaration to end child marriage in her area. She is proud that no young girls have been married in the last 2 years.
What an incredible woman!