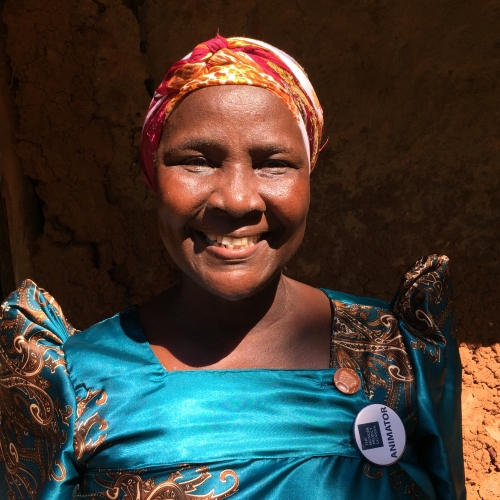 Lorna's Story
Lorna says that before The Hunger Project came to her community, she was shy and barely spoke. The family lived in a tiny mud hut; at night they all slept side by side on the floor. The harvest from their small farm did not produce enough food to feed the family.
Now, with the training, support and microfinance loans that Lorna received from The Hunger Project, she has transformed her life: she has been able to increase the maize harvest on her family's farm 5-fold, from 200kg to 1,000kg. As a result, she has educated and supported her children so that they could attend school and university.
Her family has even moved out of the small mud hut into a new, three-bedroom house that has a fridge and a television. She also volunteers on the microfinance committee in her village and educates others on the benefits of taking out small loans to improve family incomes and be financially self-reliant.
"I have tried to put into practice each and every training session I participated in at The Hunger Project's Mbale Epicentre and now I have lots to be proud of. I have gone from a small house to a large house with three bedrooms for me and my children!".
Lorna has many plans for the future, including installing a water tank and irrigation system for her crops. Once the grinding mill is installed at The Hunger Project's Mbale Epicentre, Lorna says she and the community will use it to process grain, and it will increase the value of the crops 3- or 4-fold. She also volunteers as an 'Animator' and a board member for the microfinance program at The Hunger Project's Mbale Epicentre, so that she can enable others in her community to transform their lives too.
"I am empowered. I have the capacity to lead others in the community, to represent them."